About Motörhead Premium Dark Rum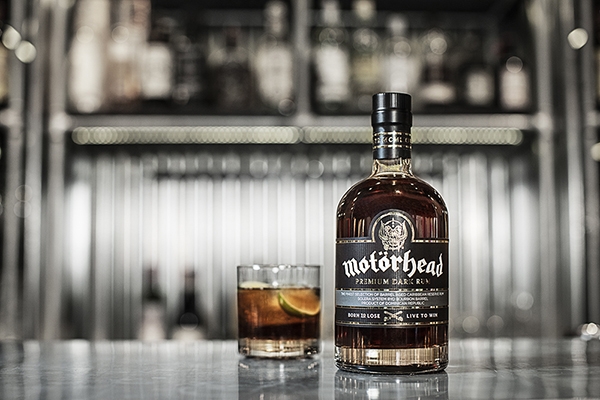 Originally released in November 2018, the band's rum has already sold over 100,000 bottles globally and is currently available in more than 15 markets worldwide. Motörhead Rum is delighted to add the Rum & Cachaca Gold Award 2020 to its continuing success, having already enjoyed Gold Status with 'The Fifty Best' in the USA.
Sari Wilholm, Co-Founder of Brands For Fans that produce the Motörhead Spirits range, comments about the award: "We are so proud the rum has received recognition amongst some of the best spirits brands in the world. I love that we have proven there is a place for Motörhead not just on the music stage but also on the global liquor stage. Watch this space – there's so much more to come from Motörhead Spirits!".
Motörhead Premium Dark Rum is crafted with high quality and taste at the forefront of the development process, ensuring an end-product impressive enough for both fans and rum aficionados to enjoy. A product of the finest selection of Caribbean Reserve Rums, it has been aged for eight years in ex-bourbon barrels. The result is a smooth, dark brown rum – full-bodied with notes of chocolate, arrack, vanilla and a spicy finish.
Tasting Notes:
 Nose: Aromas of dried fruit, vanilla, brown sugar, arrack and dark chocolate.
 Taste: Full-bodied with notes of chocolate, arrack, vanilla, oak and nuts
 Finish: medium and balanced sweet and spicy
Check out "Retailers" for purchase in your country!
#Cheerstolemmy